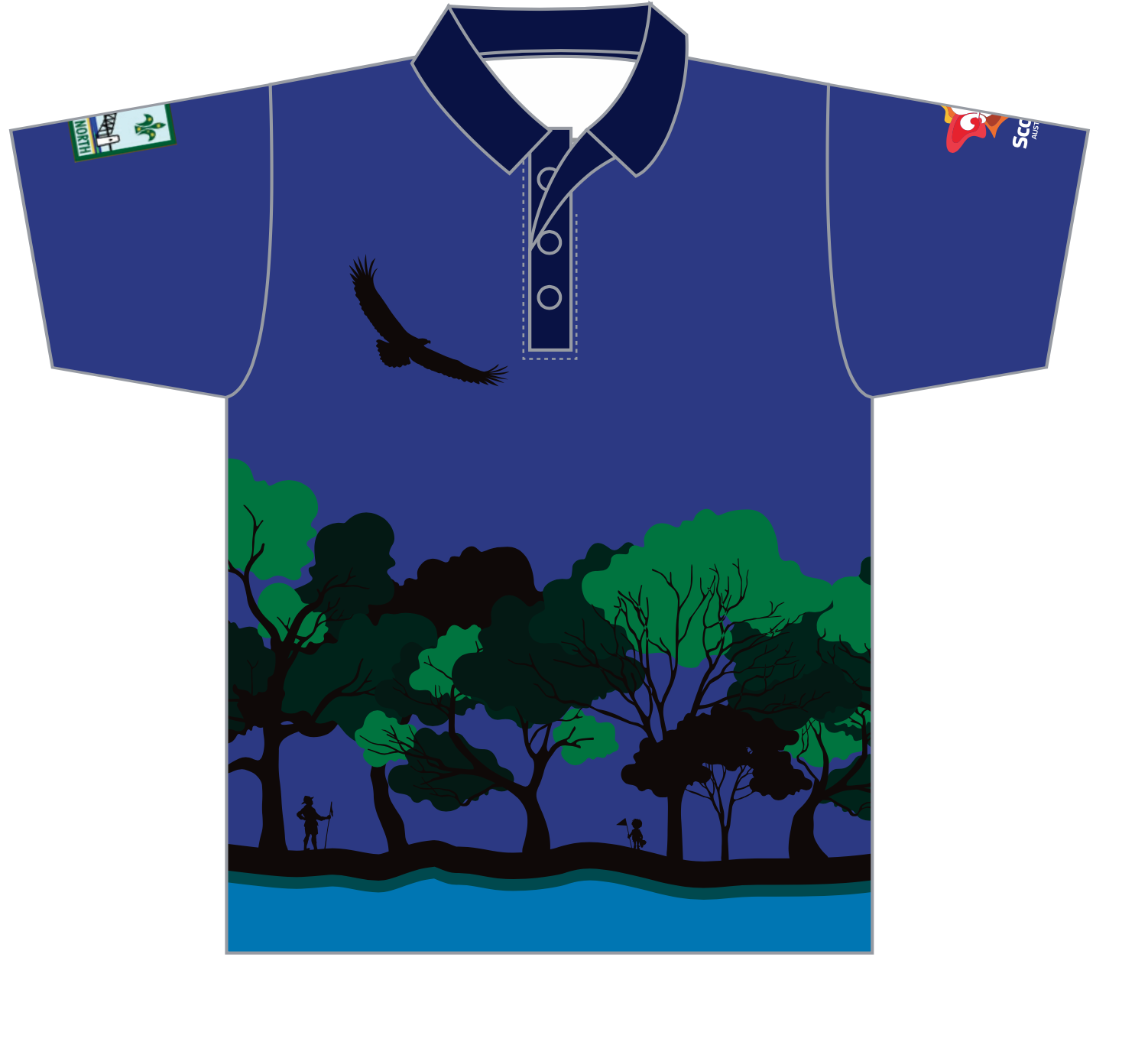 Allambie Activity/Camp Shirts
Check out the amazing new Allambie Scout Group Activity/Camp shirt.
Its made from quick dry material and is tastefully decorated with local features such as a Sea Eagle and the waterside bush of Manly Dam. Ok, so its a little loud, but its meant to be - it helps us leaders spot our scouts when out and about.
This shirt is designed to be worn by the whole group, from Joeys to Venturers, the leaders and the adult helpers. Its comes in all sizes (please see size charts). Its designed to be relatively loose fitting, so better to go a size up than have it too snug. You would typically wear it at camps, at some outings, and at our own group get togethers.
It would be great if we could all have them for the end of term BBQ on April 6th. You know you want one - get ordering now so that we can batch order them in time.